Auswan is championing Australia's fine wine pedigree, bringing the unparalleled, unique wines all around the world. In creating iconic wines from superb Australian vineyards like the Auswan Creek 1908 Centenarian Barossa Valley vineyard, 200 years of winemaking history is continued, yet a new winemaking legacy is created. The Auswan brand, which portrays the Swan's elegance with a bunch of grapes in her beak, is an epitome of the natural beauty of the Australian viticultural landscape.
Our leading portfolio of fine wines are crafted with passion, skill and innovation of our Winemakers. Wines produced by Auswan Creek are recognized and awarded around the world. The Swan Wine team invites you to experience our passion for innovation by trying our wines and becoming part of our story.
Auswan has a vision to make Australian wine increasingly ubiquitous – for the world to "Taste Australia"
Vine Age
There is something magical about an old vine and the fruits it yields. Their resillience in standing the test of time, reflects a limited, but richly rewarding prize. The vine's cordon and prized fruit can be likened to the out stretched arm of Mother Nature, giving her scarce gift to the winemaker. Much of Auswan Creek's wines are crafted from the rarest centennial Vineyards with the minimum vineyard age being twenty.
Terroir
Sunshine hours, sea breezes, soil profiles, rainfall and land topography. Our site selection is a 100 year investment and can't be overstated. It starts with the viticulturist's understanding of these elements, dictating the vines' growing environment and the ultimate craft of an Auswan Creek wine.
Detail
Hand harvesting and selecting fruit, checking press cycles, monitoring fermentations, nursing maturing oak barrels and scrutinising blending programs is part of a winemaker's day. It is estimated that our winemakers taste each parcel of wine more than 100 times during the winemaking process. It is this attention to detail that makes the difference between great and exceptional.
Maturation
The old art of cellaring is utilised at Auswan Creek. After 12-18 months of primarily french oak barrel maturation, the wines are bottled for a further 6-12 months of cellaring before they are enjoyed by the world. This process, though lengthy, brings big, rich structured wines which are approachable too many. Auswan's wines can be tasted at release, or can bring a more rewarding taste to those with the patience to wait 5-15 years.
Has proudly served the Australian wine industry for over 30 years. Having been granted with the title of Australia's best winemaker twice and awarded with over 20 trophies, he is acknowledged to be one of the most reputable master winemakers in Australia.
Briefed as "grape to palate", his winemaking philosophy emphasizes each process during winemaking from viticulture to finished product. Consumers' preferences should be always considered as well.
Mr. Ben Riggs joined Swan Wine Group in 2011. Since then, he has been leading all winemaking process of Swan Wine Group's products.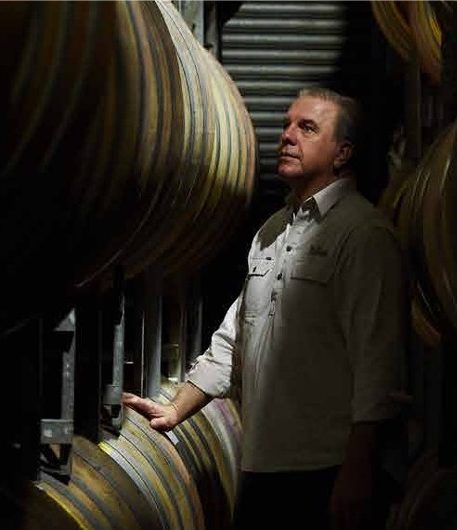 First planted in 1908, our Centenarian Vineyard on Stockwell Road stands as one of the oldest in the Barossa Valley. The fruit produced in these pristine 10 hectares of land are of the highest quality and are prized jewels of the Barossa. The Shiraz, Cabernet Sauvignon, Grenache from these vines are dry grown, cropped at extremely low yields, handpicked and aged in new French oak to produce wines with unequal intensity of flavour. Our Centenarian Vines have truly withstood the test of time with roots exceeding 50m into the nutrient soils. Our iconic Barossa Shiraz "1908" will cellar 10+ years to become one of the great wines of Australia.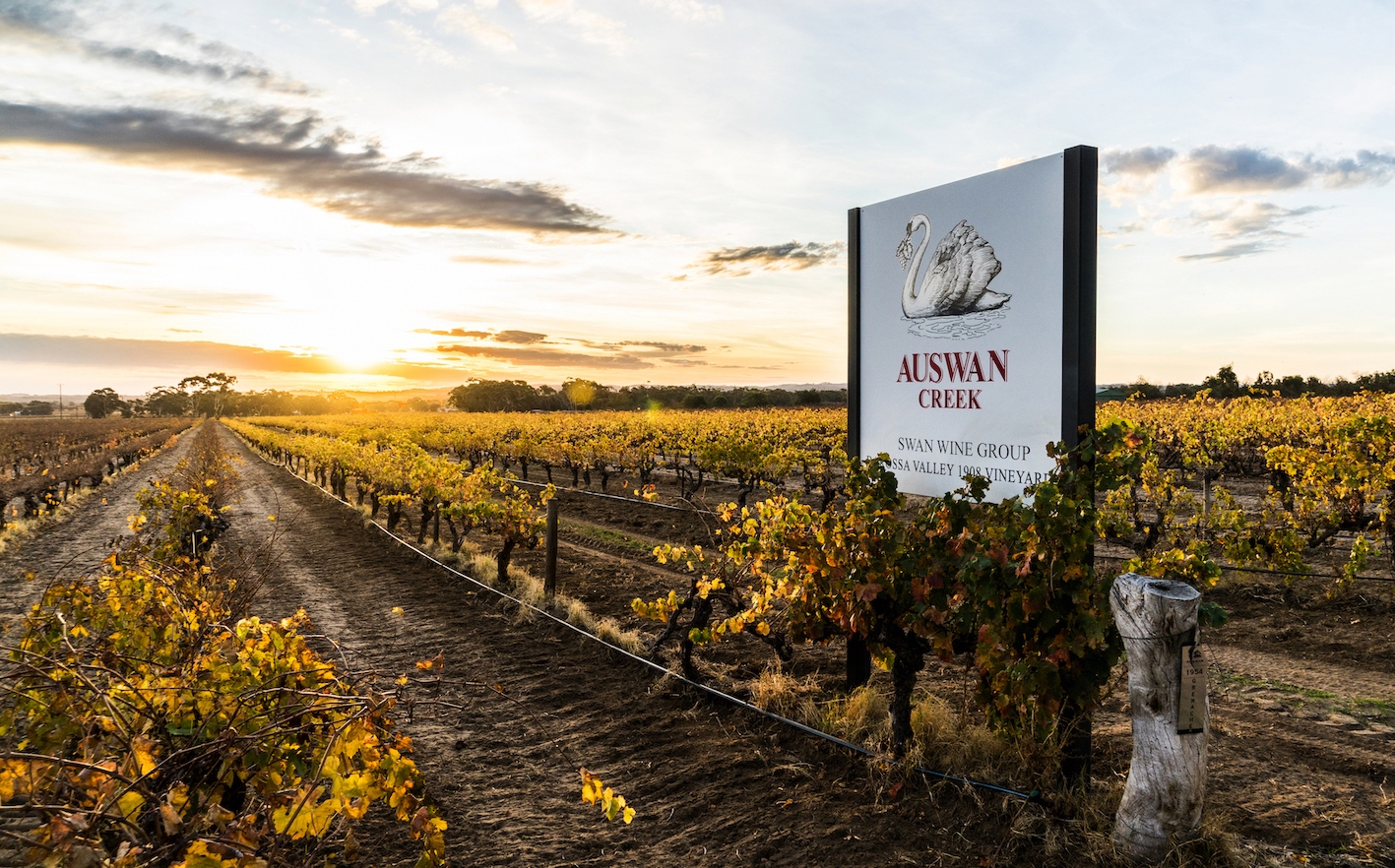 Cellar Door and Winery
A  couple hundred metres away from our Vineyard is our boutique Cellar door and recently upgraded state of the art 250 tonne boutique winery. This winery is where the processes of many of our iconic products begin and where the 1908 vineyard fruits are transformed to become exceptional wines. The winery has 90% French and 10% American barrels, all of the highest quality.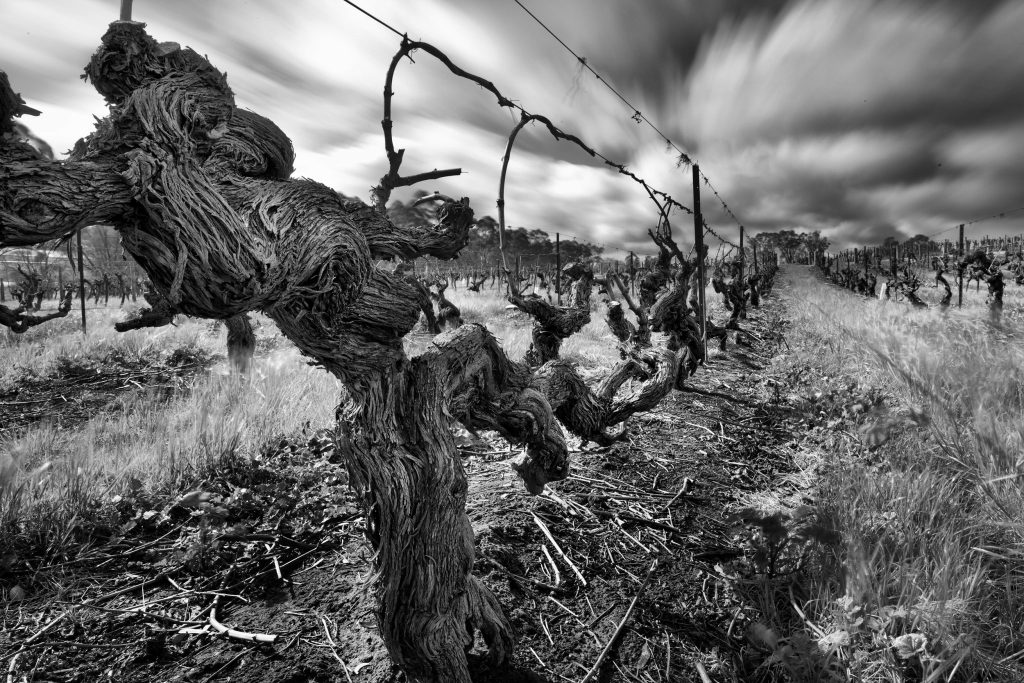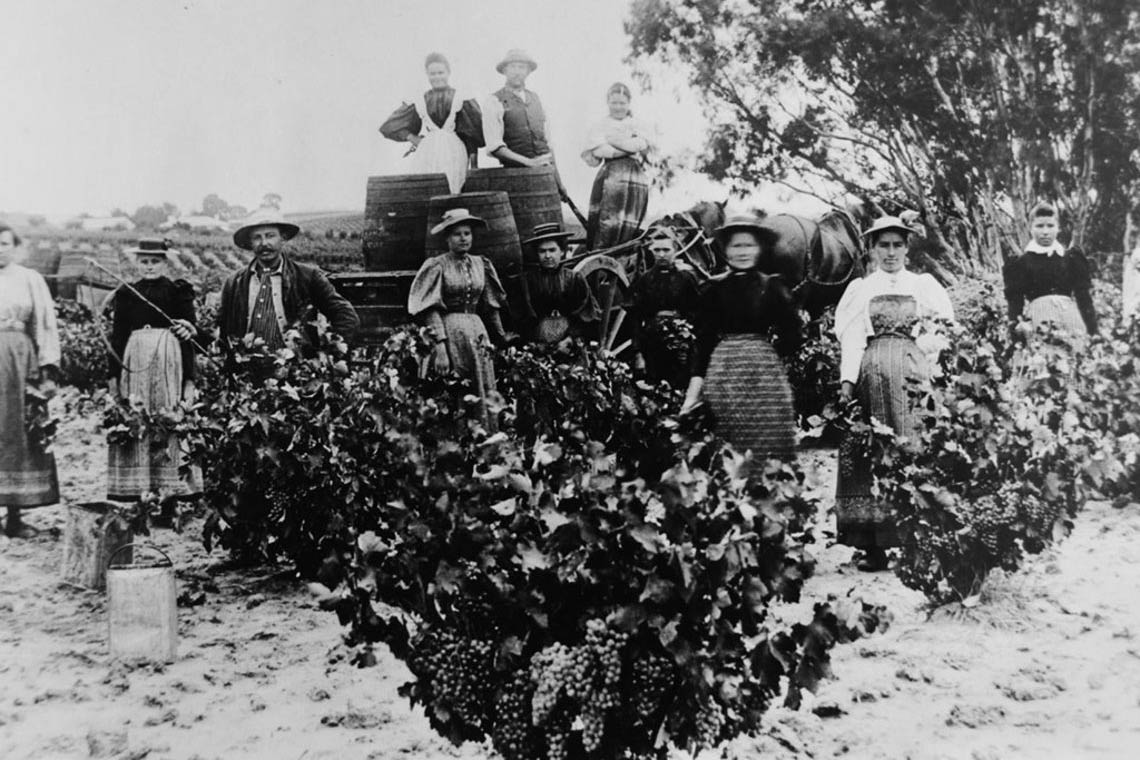 Barossa's multigenerational vineyards have survived floods, fires, Phylloxera, vineyard 'modernisation' and wine industry booms and busts to be among the oldest in the world. Dry grown and low yielding, they produce concentrated, long living wines that are in high demand internationally.
Fast forward to today, the Barossa has fifth-, sixth- and seventh-generation grape growing families who cultivate the vineyards and provide custodial care for Australia's largest collection of old vines. These families continue their legacy on the same plots of land, supplying quality grapes to more than 170 wine companies.
Growers Wine Group (GWG) is one of Auswan's major production bases. Located in Waikerie, South Australia, the winery and vineyards are situated next to the Murray River in optimal locations.
GWG, with its impressive 60, 000 tonne crushing capacity makes it top five in Australia. Additionally, the 2000 hectares of vineyards are a grandeur to witness